More Model TT Trucks
The following are more TT Trucks and Truck based vehicles sent in by visitors to the site.
If you would like to add your TT, get in touch using the submission form here. All contributions are welcome.
---
1926 TT Truck, owned by Adrian Whiteman in New Zealand. This truck is unrestored, but in "renovated" condition for roadworthiness.
View more photo's of Adrian and Rod's Trucks here..
---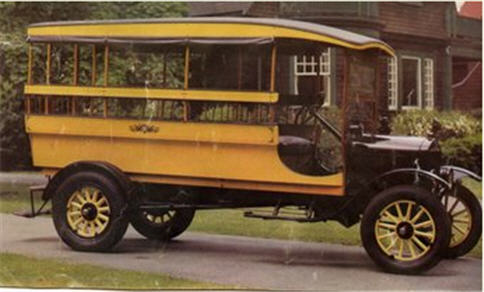 A TT based bus, photo supplied by Alan Tobin
---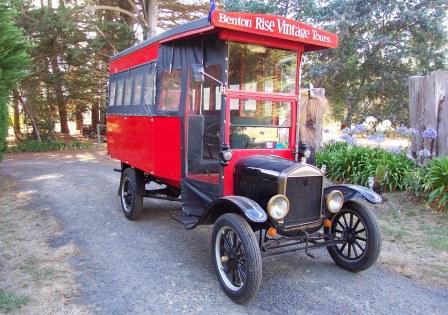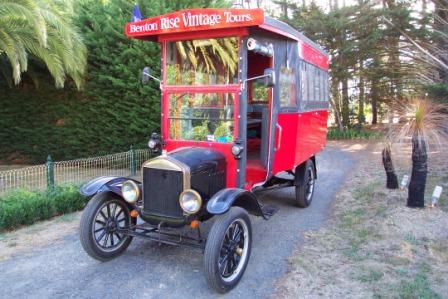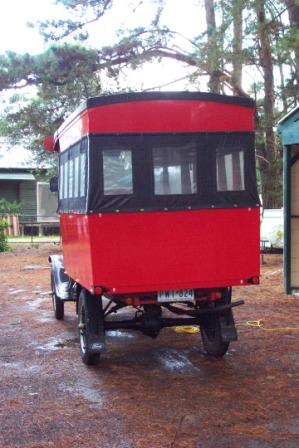 This is my first dabble in Model T's, a 1923 TT based 9 seater bus. After languishing unused by me for a number of years, I disassembled it. The body had been heavily over engineered making it a strain on the mechanicals and uneccessarily top heavy. When it became apparent to me that I had too many projects and not enough time, I decided to sell. The following is the result of a lot of work by the new owner in Cobden, Victoria and it's good to see the TT out and about again.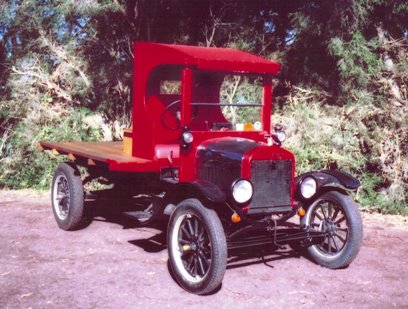 ---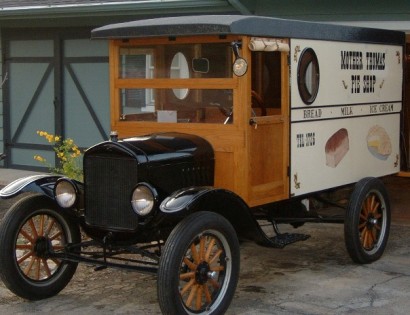 1925 T Pie Wagon built on a car chassis owned by Ty Thomas. "My dad found the truck in a barn in the early 60's and restored it. There was enough of the orginial body to make this exact copy.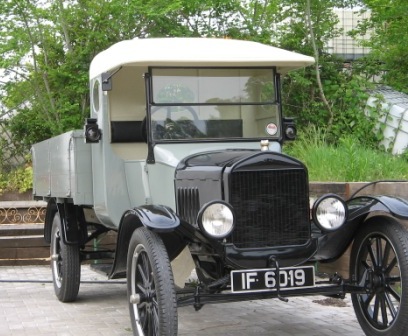 1927 TT Truck owned by William Cuddy in Ireland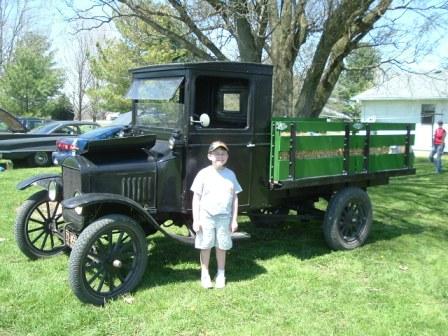 1926 Model TT One ton truck owned by Mike Stockard, USA.
Click on the image to view more photo's and a video of Mike's truck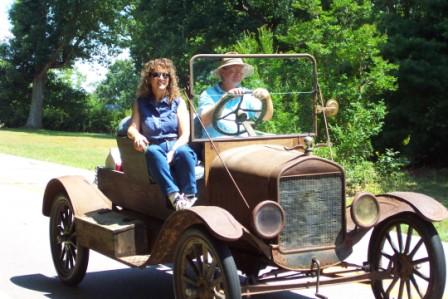 Here's a Model T Ford Pick-Up or "Ute" as we call them downunder. Not much of Henry's varnish left on this old girl, but she's still out and about! Owned by Allan Haywood in the USA.
---
Have a great looking T picture?
If you've been on the Model T Forum, you might know I'm building a comprehensive gallery of as many T's of all years and types, but there are quite a few gaps still!
Do you have a T that isn't pictured? Or even a great picture of a year or type that already is?
We want to feature it here - so why not share it with the world!

All I need is a good picture, a short description and where in the world your T is. It's as easy as that!
See what other visitors have sent
Click below to see contributions from other visitors to this page...

---
Return to Model T Central Truck Gallery