Model T Ford
Period Images and Video
The following are a range of period images of the Model T Ford, Model T factories and assembly lines.
Enjoy the viewing
The following images of of a number of Model T Assembly buildings in Melbourne, Australia
U.S Photo's of the 10's & 20's
New Zealand in the 20's
New Zealand photo's courtesy of Adrian Whiteman
More New Zealand Photo's
---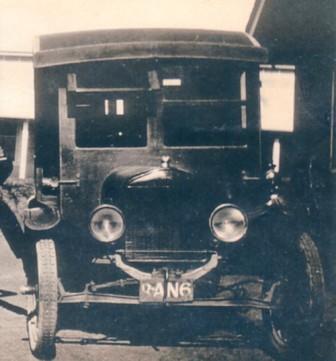 This Australian Ambulance bodied T was used to provide an Ambulance service along the west coast of Port Philip Bay in Melbourne in the early 20's.

---
Video Library
---
To speed up the downloading of this page as more images become available, the Model T Central Video library is stored here
Please note: Some of these images are presented here with the permission of the owners. Duplicating them in any way may be an infringement of copyright.


---