A Unique Tarrant style
Model T Ford
The following car is owned by Wal Martin of Kinglake in Victoria, Australia.
The first image is when the Tourer was bought new in August 1913. It is shown on Flat Rock Road, Kangaroo Ground in Victoria and was purchased from Tarrants on May 29th, 1913 by Albert Brooks Snr, owner of a furniture shop in Smith Street Fitzroy (inner city suburb of Melbourne)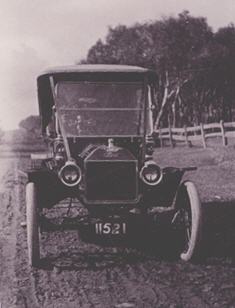 This second image was taken on June 22nd 1959 when Wal purchased the car from Central Park Motors in Fairfield, Melbourne.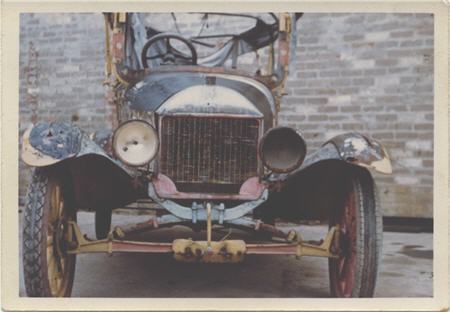 This final image shows the car as it is now restored. Wal had the fortune of meeting Albert Brooks Snr before he died and established that Albert had wanted the car to look like the later Tarrant bodied Tourers and approached the Tarrant company to modift it. Finding the quote too expensive, the modifications were made by Drought & McGlone.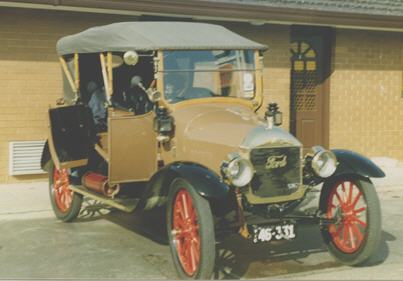 ---
Return to Model T Central Gallery